Bukalapak – Management Presentation Q2 2021
just uh shall we start now teddy or yep ready when you are okay i think it's really uh seventh so uh elona can can you start the webinar sure you okay we will start the webinar so good morning and good evening everyone welcome to bukalapak second quarter 2021 results conference call i am adrian joser head of research at my underscory with us today is president teddy otomo as chief operating officer willex talim and also cfo natalie vermancia so the management will be sharing business updates operational highlights and also financial performance of the second quarter of 2021 this webinar will actually be followed with a q a session at the end of the presentation which will be moderated by myself so you can type your questions on the q a box or you can also click the resend button and i'll actually unmute you so you can actually ask questions directly after the presentation ends so with that let me turn the call over to teddy otomo to present the second quarter results of kalapaka thank you thank you adrian um and thank you for everyone who participate on this call uh first of all uh our apology for the results being uploaded so late to the call it is it is my understanding that it is now currently available on our website um it is also uh in the chat i saw diane has already provided the link during the course of this call we will also seek to upload the presentation itself into the website uh but bear with us um again this is the the first time that we do the uh quarterly result and uploads of such information uh we will also have it filed on the idx system as well uh but apologize for any shortcomings as this is the first time that we do it and it is the first time that i do it as well as a management um if we go to the next page of the presentation um just to refresh i think everybody is probably in regards to the company um you know the bukalapak has the focus of uh providing a fair economy for all and if you have been part of a road show essentially in summary the way we kind of look at our business is we follow more of the playbook of shopify rather than amazon i.e a lot of our focus in regards of our business on how to enhance the business of our partners and that in the form of our mitra mom and pop kiosk as well as our online seller and the way we kind of approach that is by adding revenue stream uh helping them to sell in multiple channels helping them to grow their business volume um to help them with additional revenue stream so that kind of cuts are slightly different in terms of our strategy and go to market strategy compared to some of the other players in the region next page and given our focus i.e over 70 of our business has been are still uh coming from outside tier one city uh a lot of value add that we provided here are to address a number of the roadblocks or a number of frictions uh particularly matt in the outside tier one city of indonesia particularly when we are facing with the msme of the country such as limitation of banking outlets such as limitation of offering high costs of inventory those are the biz are those are the value add that we provide to our partners in in the sense of both mom and pop kiosks as well as the online seller to allow them to tap into the outside tier 1 city of indonesia where the penetration of e-commerce in this country remains relatively lower compared to the penetration within the tier 1 city of the country next page on how we help a number of our users in that sense particularly for example the mom and pop kiosk through the enhancement of their additional revenue stream um the illustration the simple illustration would be that prior to joining our platform a lot of this mom and pop kiosks are engaged in a relatively traditional type of transactions focusing largely on the fmcg such as the cells of instant noodle such as cells of middle water and what's not true connecting into our platform this meter are able to enhance in terms of the fmcg offering their sku offering to expand beyond just fmcg to add various number of additional revenue stream from previously just offering uh instant noodles um mineral water and what's not to the end customer to cover a number number of additional services uh including you know being logistic agents including um being able to offer bus ticket train ticket number of financial service remittance and a vast number of other services to be offered to their own customer and through this additional revenue stream on average we have been able to help them to enhance their revenue by around three times compared to the period prior to them joining into our platform next page now just to highlight a number of a strategy that has been uh in recent past um one of those that we did touch upon uh recently has been under gaming gaming has been one of the segments that we have been focusing on it has shown a robust growth of 122 this is more just as an example i do not want anyone to take it away that we are solely now focusing on the gaming it's not it's something that we brought to your attention given that true our prospectus as you have been aware uh one of the acquisitions we have made was five jacks uh uh which runs the brand of marketplace of itemco uh which focus on the gaming products such as skin and vouchers and all that that has been showing a robust growth in the second quarter 2021 relative to 2022.
Next page [Music] now to i guess to summarize our business site as a rehash we do also believe that in addition to a number of our value-added services offered to our mitra we do play very significantly into delivering vast amount of social impact for them through our business for example the mitra bugalappa we do believe that we address into the issue of reduction in poverty as we provide an equal opportunity for anyone who has a smartphone to start their business though the business that they started off probably can start at the relatively smaller type of business when they started such as uh top-up of phone credit and what's not but it does give every single indonesian who has smartphone even um relatively low-end device to start their own business and and as the business grow our platform allowed them to assist them through the growth of the business through offering on the vast amount of additional sku and services and to help practically play into the improvement of economic growth and lastly and most importantly in our mind is that the reduction of inequality through our system through our platform we are able to offer any general traditional store the same capabilities that are available to modern retailer if you looked at in terms of the fmcg fulfillment sku selections one day delivery of the fmcg fulfillment for example fast amount of the sku offering combine that with the ability for them to grow their business practically starting from traditional convenience store to expand into travel agent to remittance agents to logistic agents and a vast number of other services that they can offer to the end users we believe that we have provided them with comparable capability as modern retailer and by definition therefore any of the msme who are connected through to our platform are can be categorized by and large uh to be a modern retailer next page [Music] to go into our performance in the second quarter in terms of our patreon vrtpv second quarter 2021 grew by 56 percent compared to second quarter 2020 in comparison um our first half uh in 2021 the last six months of 2021 grew by 54 percent compared to the same period last year this underlies the strategy the continuation of the delivery in our strategy namely the company believe not just in terms of magnitude of growth but we do focus also in addition to the magnitude of growth to sustain our quality of growth and as you will see later in our financials through subsequently delivering also improvement in our financials i.e reduction of our costs and this is underlined simply because we do believe that indonesia as a country it does have a very low penetration and we are often persuaded to kind of over focus into the magnitude of growth and potentially may sacrifice the cost of growth of the company that is not our strategy our strategy is to maintain a sustainable robust healthy growth but at the same time to continuously deliver the company performance to bring it to bring it into a path of profitability next page to highlight on our mitra space um the contribution of our mitra business has grown from 22 of our overall tpv in second quarter 2020 to 48 by second quarter 2021 so in the last six months in uh in 2021 mitra tpv represent today 42 of our business compared to 20 in first half 2020 and that's driven by the 237 year on year growth between second quarter 2021 versus second quarter 2020 metro continue to be our core strategy and become and continue to be uh the significant levels of the growth going ahead partly and on largely simply because of the vast amount of penetration made available still in this country and also in addition to the fact that this business and this segment is a relatively younger segment compared to the marketplace and therefore it is still in the growth stage compared to the other segments next page in regards of our revenue our gross revenue increased by 37 percent year on year um to reach about 140 in second second quarter 2021 versus uh same period in 2020 if you looked at in terms of the growth driver mitra has also been a strong growth driver for our business in our revenue where it grew dimitra revenue grew by 292 percent in quarter to 2020 uh relative to the second quarter uh 20 sorry uh second quarter 2021 relative to the second quarter 2020 first half in last six months growth of the revenue of the mitra reached 350 percent uh bringing a significant amount of the contribution of the of the uh company's revenue attributed today also coming from the metra segment um next page [Music] now looking at in terms of our other key uh matrix ie contribution margin which again in buy and large typically this is revenue minus cost of sales so in a normal term this is probably more largely known as a gross profit and also our sales and marketing and gna costs we have been able to grow our uh gross profit so to speak i.e contribution margin by 36 percent in uh year on year for the quarter to 2021 and grew by 30 in the first half 2021 now in terms of our opex ie combination of sales and marketing and gna costs it has declined uh by about nine percent on the year-on-year basis for quota to 2021 bringing the ratio of the um sales and marketing plus gna costs as a ratio to the tpv declined from 4.8 percent in uh quoted to 2020 to 2.8 percent by quarter to twenty twenty one um this number again uh to reiterate as um as evident as we are continue to deliver our strategy namely not only that we seek to achieve a sustainable and robust growth but that is to achieve through a quality of growth that remains to be maintained and that is evident through our ability to continuously reduce in terms of or enhance the efficiency of our cost structure which is in line with our strategy to bring the company into a positive hopefully a positive effect position in the next coming years next page now in regards to the contribution margin minus sales and marketing costs namely gross profit after sales and marketing costs second quarter 2021 stood at about 60 56 billion idr which roughly comparables a three percent improvement compared to the quarter to 2020 uh in the first half however however that has been on the more marked improvement in the first half of 2020 it was running at -197 billion and currently is running at about minus 136 billion marking 31 year-on-year improvement and as a result the contribution margin after sales and marketing has improved from minus 0.5 percent in first half 2020 to about minus 0.2 percent by first half 2021.
We we continue to deliver our strategy to bring that matrix to hopefully getting closer into a positive territory in the in the near future our ebitda has also showed comparable trend um with second quarter uh 2021 ebitda improved by about 31 compared to the same period last year and and our first half 2021 uh ebitda has also improved by 27 compared to the same period last year in regards to the cast position of the company carl uh by the end of june uh 2021 the company has around 2.7 trillion of cash within its balance sheets that is before accounting for proceeds from the i from the ipo that is the cash that are held by the company as a result of its former or in previous fundraising rounds next page this is to give a summary of our performance essentially our tpv on overall basis improved by about 55 percent year-on-year and second quarter with revenue improving by about 37 percent um ebitda improved by around 31 with operating profit uh profit before tax and net income improved by roughly the same comparable magnitude of around 30 percent likewise similar trend is also seen in our first half um results where uh dpv improved by 54 year old year accompanied by 34 or 35 improvement in our revenue ebitda improved by roughly about 26 percent uh and similarly you also see operating profit profit before tax and net income improved by roughly at this similar magnitude of around 25 percent next page and i think that marked the end of the presentation this is just the key matrix of the company as as a final summary um essentially 73 of our dpv continue to be uh generated from outside tier one city um and at the moment we have a registered meter of 8.7 compared to roughly at about 7 million by the end of last year and we continue to track well with um the mom and pop kills on average both joining us the revenue improved by about 3x i'll hand it back over to you adrian thank you teddy for the presentation we will now uh begin and move into the q a session and uh gentle reminder to all of the participants so you can actually type your questions in on the qna box in this zoom application or if you want to ask questions directly you can also you know press the recent buttons i'll take the first question from the q a box which is from faras so i think his question was about what is kalapaka's go-to strategy to capture the rural markets in indonesia and also how bokalapa can maintain its cash flow level sure thank you so our strategy continues to enhance in terms of our penetration our mitra because we do not believe that uh from our perspective um indonesia being uh such a scattered or such a large nation it is very very difficult to get into the reach of the nationwide i.e the 270 million population purely through your online strategy alone all right um simply because if you looked at the structure of indonesia out of the 270 million population those that live within the tier 1 city of indonesia is only about 40 million now interestingly 70 of the e-commerce penetration today is actually on the tier 1 city um so you have all this you know large capacity being focused addressing 40 million people now our strategy has been to tap into the remaining 230 million people but that is quite challenging as you can imagine because it's a vast amount of population now the way we have been successful so far is we are blessed um to to be in indonesia simply because the country offer a very strong infrastructure that infrastructure is actually the mom and pop kiosks across indonesia um we currently connected to over 8 million of them as we showed before and the way we leverage off this mom-and-pop kiosk is they are existing business they already they already represent about 60 of indonesia's gdp what we do is we tap into empowering their capability um to have them engage into our ecosystem helping them in regards to delivery of the fmcg now that connection of 8.7 million metra across indonesia it also means as a result today we have 8.7 million of offline touchpoint across the country and that is very important because one of the biggest challenge when people tap into indonesians more outside their one city i wouldn't say particularly rural but outside tier 122 city outside the jakarta surabaya bandung medan has been for example things like financial inclusion people need to pay by cash by having practically over 8 million manual atm if you think about it that way we are able to service this population of the people who does not have credit cards who does not have digital banking account who does not have e-wallet and need to pay by cash we are also as a result of having this connection through the mom-and-pop kiosks to to address some of the issue like logistic challenge because they become the group purchaser of the of the goods and then they resell it to the community and therefore reducing a lot of the logistic costs inherent when it's a one-to-one type of transactions that you see conventionally on the marketplace thank you teddy second question comes from jerry kaw so the question is um how do you intend or foresee to break even in ebitda perspective because it is actually still quite negative and what needs to have happened do you think before that can happen or do you still intend to invest strongly for growth so if you looked at i think even the last 24 months we continue to invest on growth but we invest in a rather uh different approach by means that investing in growth we do not believe that it necessarily mean that you will continuously enlarging your burn right the strategy that we have through the mom-and-pop kiosk reaching into outside tier 1 city population where you know the other players are not focused on it where there are entry barriers simply because of the presence of the mitra because of the um because of the price floor uh inherent in fmcg for example preventing other people to enter into this space uh through aggressive capital manner and we have proven uh in the last uh four years of of growing our metro business we do uh we do employ a strategy that's a lot more efficient our our paid gmp or tpv ratio to fundraise are one of the best in the region if not definitely in indonesia uh where we we we reach over 10 times prior to the ipo in terms of our paid gm v2 um to fundraise ratio relative to the other player that are hovering at about three to four times right um so we do believe in a more balanced manner of growing the company growing the uh investing in growth but as we have shown also in our number we are able to do that while continuously improving in terms of our cost structure right and if you looked at in terms of the the contribution margin minus sales and marketing expense it is probably in one of the better position compared to some of the peers the ratio to the tpv uh currently uh are at about 0.2 percent it means that on a variable cost by and large we are kind of they are uncovering it as we are continues to improve in terms of our unit economics it means that as the volume growth it will eventually cover for the gna improvement in the unit economics itself we do foresee improvement through improvement in the in the product mix going ahead simply because in the past or in the recent times we have been rolling out more on the traffic generating type of product but as we move on and the uh and hopefully you'll see that more notably in the coming quarters um as you see uh increase in terms of contribution from product that generated or offer higher margin or higher take rate that should kind of improve our economies going ahead as well thanks teddy the next question i'll take it from the floor um novenkila i will unmute you hi can you hear me okay yep can hear you fine of him hi thanks for teddy um actually i had three questions so first of all um i just wanted to understand any update or get any update on the community group buying initiatives that i think you just started i think a few months ago i guess given the massive physical presence that you have through through the mitras so any update on what you're doing there and how you see that market evolving secondly in terms of i guess the overall mitra business what is update in terms of the non-fmcg categories which is again has been a focus area of growth you know you talked about apparels and others you know at the time of the ipo so that's the second one and then thirdly if it's possible at all to get a rough split of the mitra tpv between physical virtual and financial products any rough indications would be helpful thank you sure um so if we can go to the page under mitra giovanni so increase in terms of dimitra obviously there's been quite stock increased by over 200 percent um a lot of it are contributed by the increase contributed from the well i guess you term it as a group purchase i'll elaborate and a bit more um coming into the uh in a bit that has been the main driver has been um for the non-fmcg virtual product and financial service yes fmcg obviously are growing but not to the order of over 200 percent right and fmcg as um i guess those that join us prior to the ipo would would know that that is the strategy more as a defense mechanism simply because of the presence of multi-layer distribution of indonesia combined with the presence of price flow um that is a segment that we hold very tight because we believe that that structure has allowed us to fend off a lot of the competitor as they are not able to come in and use aggressive capital strategy due to the price floor imposed by the fmcg provider now in regards to the what determined as a group purchase there are two things that are uh developing a significant amount of the growth obviously you see in the physical goods therefore the mitra has been contributed also coming from what uh perceived as a group purchase but it's quite it's a bit different compared to what the uh pinned virtual style of a group purchase by means that in our case uh in in the china case uh the group purchase are the one leaders collecting the order um and then you know aggregate the order to uh and then you know you send it to the town leader and got distributed right now in the case of our metra they actually purchase in bulk and then resell it in their store the main different the reason why there's a main difference there is because this mom and pop kiosk their store owner right so they know one is they know what they can sell and what they cannot sell so they know what type of sku they are willing to take as an inventory risk and then resell it to the community and when we do a survey it also comes to our realization that one of the reason why they don't like to kind of group order but they actually went out and purchased that inventory and take it as as inventory risk is because they actually get a better margin right when you can aggregate the order what happened is there's more transparency and they prevent this mom and pop kiosk in making that extra margin well if they purchase um uh into their inventory and resell it to end users who come to their store it becomes a bit more negotiated basis and they got a better margin on that and in 2020 that has been representing about 18 of our business in our marketplace essentially or as comparison now that number is being booked on our metra and that has been one of the contributors to the strong growth if you looked at in terms of the contribution of financial service and virtual product we combined that together because we see them as one category essentially financial service and virtual product are today representing at about 60 percent of our business in mitra and again that is by design because the fmcg and a lot of physical goods are not the revenue generation but rather they are there to as entry barrier improvement in the traffic and engagement with our mitra the additional incremental revenue that they make are coming from the additional services such as virtual product and financial service by means is that on the last slide previously when i show you that when the metron joined our platform and their revenue goes up 3x i just want to be clear that it's not so much that they sell three times more shampoo it's not because they sell three times more instant noodle right that 3x is because they came from previously selling instant noodle and shampoo and stuff now on top of that they can do you know additional services such as a remittance service they can sell business train ticket logistic asian game vouchers uh electronic talk tokens electricity tokens all that add up to the additional revenue and that is crucial for us to continuously enhance that because one of the reason why the mitra has been really sticky with us and ninety percent of the metra has been uh uh we do in our survey with nielsen ninety percent of demetra use us only so they don't use multiple provider in dimitra uh platform right and the main reason is because they see us as this one ecosystem that's one technology provider that address all their needs in terms of adding revenue stream making them more money and that that is why for us one of the crucial focus has been continuously helped them make more money because that's the main reason why they're sticky with us thank you you the next question comes from um sharma ranjan um i'll need you know hi good evening uh thanks for the for the call and presentation but eddie uh just two questions from my side if you if you can share like what licenses that you might have uh to support merchant lending uh for the for the for the mithras and the second question is on on take rates for the mithra business if i had to think about like three to five years from now how do you think how should we think about uh monetization potential of of of this business thank you okay um in terms of our lending um we actually partners with people or our lending facility today uh are not using our own license but we partners with a financial institution right uh we do have online version lending we have pay later we have mitra financing also in all three it's not us lending our balance sheets but we partners with lenders from from well in this case including bank mandarin all the way various other banks also including a number of the p2p lender and all that the main reason why we take that approach is because you know when we when we started our metro business there was a lot of things we do in-house that's because this there's no other player that we can partner with right but when it comes to financial service and not just particularly for the mutual lending but for the financing overall what we realized is that the financial industry is very very different to a mitral industry mitra industry when we start that there was no player no credible player so to speak right but when it comes to financial uh industrial indonesia it is very developed it's very mature we have like over 100 banks there are various others a financial institution with decades of experience so rather than reinventing uh from xero are reinventing the wheel our approach in this segment has been mostly partners with the basin class and this applies to not just our lending but our largely almost all of our financial services uh offering uh for example in e-wallet we partnered with donna um in digital banking has been announced uh we are still waiting for the sign off from ojk but we partnered with stanley chartered in the investment solution we partnered with ashmore um and we also have a number of uh offering of mutual funds offered there and gold investment that we partner with indo gold for example um and likewise on the landing we follow the same path of partnership with a lot of this lender because we do think that you know we are marketplace we're e-commerce our expertise is generating demand and bringing traffic um we may not be as good it definitely will not be as experienced as good as the uh financial player in terms of credit scoring and lending and therefore we we take the route of partner partnering with the best in class and offering that services to our um uh to our users um so adrian can you remind me what was the second question i kind of forgotten about it um the second question was on uh how should we think about i would take right of course yeah so carl is hovering uh sub one percent at about zero point zero point nine percent uh we do expect uh in the next three years it will go up to about 1.5 percent the reason being is more again coming from product mix and that coming from uh all category i think a lot of people uh a lot of investor has been asking the comparison in terms of the uh the take rate of uh physical goods versus virtual product financial service right but in reality the improvement in the product mix is likely to happen in each category by itself right i.e in fmcg even if i take even the subset of an fmcg um when we roll out or until now vast amount of rfmcg endometria has been in terms of volume contribution coming from traffic generator product those traffic generator products are things like for example from unilever from indo food right all this popular product right that we need to carry and as a result obviously marijuana is not going to be that great right now what uh in recent times we are starting to uh add the contribution of higher take rate product for example we tap into a non-tier one fmcg producer like the provincial level uh they obviously need us more than we need them and we are able to negotiate for a better rates for that and get a better margin and very similar you see on the virtual product financial service when we roll out obviously uh in the past few years the focus has been on what we call the more commoditized product it was needed obviously back then right until now because it offers the engagement it improved in terms of our uh our engagement with our mitra and those are products that are typically low take rate um such as your your phone credits your electricity token right now for comparison those products you make likes up one percent the product that we are rolling out in recent times they are on higher take rate for example uh in the metro we roll up fresh food where uh we make on average at about 10 take rate uh of which we share with the mitra obviously so we make five they make five uh logistic agent for example that we have been rolling out uh just prior to the ipo uh we do get um uh uh rebate from uh logistic asian uh by the three pl roughly at about 30 rebates so we share that with the mom and pop kiosk so we get about 15 now as this product with the higher take rate increase in terms of the contribution in our rural business it will bring in terms of the blended take rate into into hopefully uh above uh one percent we are targeting to hopefully reach out about one and a half percent by 2023 but you know as i always say i want to put a disclaimer there while i'm citing some of those take rate on significantly higher number your your our logistic take rate that net level we get about 15 what's not i always try i always remember to remind people that you know god is fair right because you know the the product that has high take rate your volume will be lower all right um and and those product that has high volume like your phone credits and all that you will have at a lower tech rate so we're not gonna bring our take rate into things like you know 10 15 percent on a blended level it will probably still hover around um a single digit level but i think in terms of this segment uh it is also a segment that does not require as much sales and marketing spend not as much burn and as a result we are able to improve in terms of our uh contribution margin after sales and marketing even over the last few years um thank you so much if i can just have a one quick follow-up uh did you mention the credit scoring is done by someone uh else uh it's not one done by uh yes so the flow so far is that each of the lender will tell us the way they this they do the score right they'll provide us with the uh with the scoring uh we will run it in our database and then those that fit the scoring fit the criteria we will pull that aside and then we will notify these users i.e you know send them a tax send them a notification practically hey you're eligible to borrow x amount from this lender do you consent only as they consent then we will provide that information um to the um to the lender which then will will sometimes also require additional private information uh and then they will do a second layer of evaluation and once approved will then get dispersed the loan will get dispersed to the user great thank you so much good luck thank you teddy i think before we move on to the next uh questions i think uh i've seen a couple of questions regarding temperature and also um you know in terms of the colors uh between products so i think maybe if you want to take those questions i think i'll just summarize some of the repetitive questions here so it's roughly about you know the recent trend intake rates uh decline in second quarter and secondly it's about um i think you mentioned you did mention about the guidance but i think there was a question here in terms of the some color on the digital products uh mix the percentage of the medra tpv in terms of the trend and how do you see the physical and digital um gtp growth outlook going forward and take rates differences yeah between virtual and also basically uh by category products sure um so in terms of our take rate we and and you know again i'm probably uh repeating a bit of the uh uh information that i provided during the road show um but the way we kind of looked at things is always cross profit minus sales and marketing right um so even if the product has let's say 10 take rate but it requires nine and a half percent of sales and marketing to support the revenue of the product we would probably not favor that compared to let's say a product that gives us like you know two percent take rate but 0.1 percent of sales and marketing to support it right so um if you see as a result of that our focus is on the left-hand side of this slide i.e we continue to improve our contribution margin of the sales and marketing costs rather than just to improve take rate for the sake of improvement intake rate we looked at things practically from after the sales and marketing costs so while we do expect that uh some of the product lineup coming up in the next few quarters are likely to to improve in terms of uptake rate that also comes with a higher sales and marketing ratio i mean again that's typically fair as i always say right but net net we do expect that we will continue to see improvement in terms of our gross profit or contribution margin of resales and marketing uh because our aim is to continuously improve in terms of our ibid deposition rather than just purely increasing take rate for take rate per se in terms of the split um generally if you look that on blended sorry i think i think somebody just click it and just muted yeah so generally in terms of comparison on the blended level uh they are actually quite comparables at the moment right uh but the reason being because a lot of the virtual product financial service majority of that are still what we call the commoditized business uh commoditized uh services as we improve in terms of the uh offerings and contribution from the high tech rate product which we only do that for the metra uh virtual product and financial service literally in the past quarter or so we'll be offering things like the fresh food that has high attack rate um and we have gone through the logistic agent uh gain voucher for example that uh roughly at about 10 or about 9 10 so high single digit right so as this product increase in terms of the contribution uh the blender take rates are likely to improve going ahead now for comparison you know if you looked at the physical goods um your popular product your unilever product and all that we are making at about one percent take great uh at best in some category up to two percent but generally they are about one percent right but in comparison then it's practically similar to if you see the phone credits is a an electricity token right the commoditized comparably to commoditize the traffic generator type of product are also making it about one percent or some one percent um but um you know the for the uh non-tier one type of fmcg or physical goods producer we are making at over 10 at some case about 15 but again the volume is very different right um you're not going to make as much volume from the non-tier one producer compared to if you go to the unilever of the world and stuff so as a result your blended on comparison are actually today still comparables but we do expect that going ahead uh if we are continue to uh add more of the virtual product financial service that has higher take rate then potentially going into the future that category of the segment may offer a higher take rate compared to physical goods thank you teddy uh um i think uh there's a similar question also being asked by kang lin tan here so i think she's asking about at the rate we are growing so when do you expect to break even and turn profitable and i think i'll just follow up with another question from risk here so his question is about your guidance for 2021 tpp in terms of the growth and um yeah i think you mentioned about the take rate i think uh maybe has not been mentioned about the tpv uh yeah sure so um sorry your first question uh from uh the growth at the moment which is about fifty percent kind of a growth rate uh when do you when do you expect to break even and unprofitable i would say probably at the either level sure um so so i think in terms of the growth we continue to expect uh in terms of the kgar basis between 50 to 75 percent probably closer in terms of the next three years kgar will be closer on the 50 55 percent kind of range we do expect potentially this year in terms of next year in terms of growth hopefully will be better in terms of tpp compared to this year but again that's because we built in an assumption that covet hit some of the purchasing power of the indonesia while so far we have not quite seen it yet yes there has been a number of lockdown and what's not but so far in terms of the business it has if anything kind of benefited uh but we do uh still er on conservative side and assume that the growth projectile will be looking better in 2022 as purchasing power improved compared to 2021 um and and in regards in terms of when we expect into a bit positive and again i'm making this with a very strong disclaimer that it is a very dynamic industry is ever changing um in terms of the business structure in terms of the product in terms of competition level uh but if things are going according to our plan we do expect in terms of the ebitda positive on the full year basis hopefully by 2023.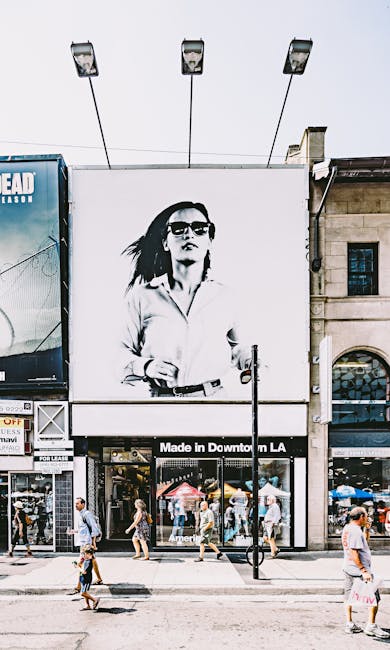 Thank you teddy now i'm taking another question from the floor um aru yahya i'm gonna mute you hi everyone can you hear me yep loud and clear okay so thanks team for the updates and to adrian for all seeing the call so congrats for the second uh quarter result that's strong here uh i have a couple of questions uh so first on the mitra business right you mind sharing color on the 98 jump on the atv for mitra and also the active users figures for the second quarter so i'll start here sure um so that is because uh if you look that in terms of the strategy that we have implemented the focus has been largely well not necessarily just on the adv but really what we looked at was the improvement in terms of tpv per user which has been improving dramatically part of that is simply because of the increase on the group purchase which obviously increased you know essentially they are on the bigger ticket size uh improvement in terms of uh if and this is comparison to the 2022nd quarter um the 2020 uh second quarter number that builds in where our idc model ie the way we distribute our fmcg has not been as as strong as what you have seen in second quarter 2021 right um or even in that note fourth quarter 2020 and onwards right because that idc was something we implemented sometimes in 2019 and obviously in second quarter 2020 its position was not in the strong as strong of the fundamental where you see today and that kind of uh contributed to improvement in terms of our idv uh space um now in terms of the atu of the mitra in terms of second quarter first uh year on your comparison we are looking at improvement at about 20 plus kind of improvement in our atu from the second quarter 2021 first to second quarter 2020 and that is defined by the last 12 months of from end of each of the quarter got it what was the figure sorry for the active active users active metres the active uses of dimitra is uh almost 4 million in second quarter 2021 is about 3.8 million got it thanks for that and then my next question is on the competitive landscape right do you mind elaborating on how things are going there right on the me trying to marketplace side and how that translates into buka's selling and marketing expense trends yeah so um i think we have been largely blessed because of our by and large very differentiate the strategy right and and i don't mean that um blessed by means that we just stumble upon it but uh we did purposely obviously built into this strategy uh in the past four years uh both targeting on outside tier one city and also targeting and and the way we focus has been largely on again you know lack of better words was the shopify model compared to the amazon model and that has played a very instrumental part in terms of how we improve our sales and marketing right uh simply because sales and marketing you know from the from the playbook of the amazon is as i always said is is an approach that at the end of the day you still getting your user to part with their money but then you kind of give them some incentive so you make them part less with their money right in our strategy a lot of the focus has been on how to improve their income how to improve their revenue so you know by accounting standard that approach doesn't falls into sales and marketing as a cost as a result right it goes into the development of the product into the gna and all that and that i think has been one of the core fundamentals where we're able to deliver a much more efficient in terms of a better efficiency in terms of our sales and marketing which you see that it continues to decline in terms of the ratio to our business um having said that i do not want to send this on the wrong perspective that competition are significantly reducing right um i i don't think that is the case i think this is a function of us tapping into a very differentiated market uh implementing a very a largely differentiated strategy but also we continuously watching the other competitor uh very thoroughly um in terms of the metra segment there are obviously smaller players coming out and i think uh one of the key advantage that we have for them was when this is practically in the business of enhancing somebody's business right somebody to help them to make more money if there is a large value in terms of having a complete offering a lot of these mom-and-pop kiosks they do use a very low-end smartphone device and if in one apps they're able to address all the needs that they have to grow their business they typically becomes a lot more stickier right now on on the other hand we also do compete with the larger player um like the the sharpie of the world entourage of the world however we do believe that so far um you know in terms of the competitive strength they have been relying a lot more on aggressive capital strategy because they do have the balance sheets and fortunately for us is that this segment of the mitra is where capital is not that effective at least that's what we find as far because in order for uh for player to kind of have a large pull of the mitra you need to address this fmcg issue right you need to kind of gut them into this fmcg distribution and this is a space where you cannot just come in and make a significant amount of discount beyond or selling well beyond the price that are set by the fmcg provider at least not on the extended period and as a result this is a game of racing to improve the value at rather than simply a capital gain and this is where you know our lead of three years plus compared to a lot of the player has been very instrumental because we have been in a much wider and much complete offering in terms of allowing these this mom and pop girls to make more money compared to the newer player got it makes sense and then my last question is related to the strategy side can you share some highlights on the possible collaborations with the likes of graph indonesia standard chartered and so forth thank you sure uh senate shout out that's that's announced uh we do have the product um so we uh currently we are waiting for the ojk approval i will use a standard chartered license obviously um so the base uh the first offering will be on the digital banking and then we will be collaborating um and obviously as you know in terms of the book we do have financial service uh features from investment and a number of other things uh we will collaborate in terms of that approach i.e um those that are made available on the by the standard chartered will roll that out into our other ecosystem like b money and what's not and vice versa also having the b money tap into the ecosystem of the update soon coming uh standard charted uh uh features right and apps right um with grab currently we are working on getting into grad mark and also to improve our offering in our fresh food products so that we have the skill to subsequently service the restaurants that are listed within the craft food and again i mean that's not the end of it but i think a lot of my experience throughout the ipo i think a lot a lot of people a lot of investors are asking like what's next and my answer is well i honestly don't know the reason being because the way we approach it we typically focus on the key features have that roll out uh have that kind of completed and the team will sit down on the brainstorm again right and that happens on periodical basis whenever it reaches the time then we'll brainstorm and will come up with a new initiative and and that brainstorming session will happens regularly this is the same uh method we treat with other other partners including um standard chartered ashmore bank mandarin all that right so typically at the end of the day we are not the type that will come up with like plan for the next five years of 20 initiative but rather we kind of focus on priority um and the team will kind of map it out and then deliver it upon the brainstorming session looks like exciting developments there thanks again teddy uh well done and all the best thank you yeah teddy um there's also a question here um uh from jadisonvillarto i'm gonna unmute him oh you disappeared okay i'll take questions maybe from the q a box um so there's a question in terms of your credit limit range of 300 to 500 000 rupiah foreign do you have any plans to increase these range to improve the competitive capabilities of metropolitan yeah so um the 3 to 500 are currently set based on a number of factors right ones is a type into majority uh of the population's need um because again they kind of treat this as a working capital so it's not exactly that they're coming in they need large amount of money and second is also as part of the uh respond to the the credit uh preference uh for this uh lender right and and again this is a learning journey uh for the lender as well uh typically what happened is you know once you go through a phase as they got more comfortable and more confident with our ability for for them to do scoring using our data um the ticket size are typically getting increased also but that usually happens over time and we do not push our lender to increase it on the rapid manner knowing well that to do so may expose them into unnecessary risk of npl so we would rather to take it in a sustainable path to grow that together with with our landing partners thank you and i think uh just uh you know related to that question there's also a question asked about um um your um bnbl basically in terms of your competitiveness with some of your competitors such as warren bintar yeah so i think going back again i think in terms of the offerings um compared to not not just any particular player but hopefully with all of the uh other competitor and other player in this space right we do have significantly wider and more volume of network compared to even the second largest player and most notably definitely to the third largest and what's not right um second is in terms of our features offering services from virtual product and financial service are significantly more advanced and more complete and that is crucial because that improved in terms of our mutual ability to add that additional revenue and make them more money in terms of our fmcg offering our idc structure has been instrumental in allowing us to not only offer relatively wider in terms of sku but also speed of delivery um because of the structure of the idc we're able um you know mitra who order today will be able to deliver it the next day so it kind of reduce a lot of their uh inventory costs all right because they can they can they can uh show more sku but for each of the sku they do not have to maintain that much inventory knowing well that if they need to replenish it they can order it today and it'll arrive tomorrow so i think all those combined are crucial in terms of continuously uh getting us to be in this leadership position but that is something we continue to push forward right and the reason why i say that is you know as i put it before that the main reason why this me trying to sticky with us is because they make more money right compared to if they join any other platform now that is a great incentive for people to be sticky because you know to make people more money right but that is not a static situation it's a dynamic it continuously has to evolve um you know even if they make more money today compared to yesterday they want to make more money tomorrow compared to today right so our job as a management is continuously roll out that additional revenue stream for them so that they continuously time over time period over period their revenue continue to increase now so far in terms of the the tracking that we do that has been uh happening where uh the subsequent period post joining us uh their tpv or their revenue are three acts compared to the first period on the subsequent period is about uh 400 uh compared to the first period so ie if they start with 100 this period next period they make revenue at about 300 the period after that at about 400 that continue to grow of course they're not going to be tripling at every period simply because from uh pre-joining us to post joining us that this bomb simply because they're coming from selling instant noodle and mineral water to suddenly offer vast amount of additional revenue stream right so they're not going to be triple every period but we're happy to see that the subsequent period continues to be on the positive trend and that is very very important in our eyes thank you teddy so um are you still good with timing um it's already it's almost you know eight in jakarta but um we still have plenty of questions on the line um how many more minutes do you want me to run through this q a yeah we can we can take a couple more all right sure yeah i'll probably take it from the floor um i'm gonna unmute in sequence so first is andreas kenny yes uh thank you mandy for hosting the call and uh thank you and for the time presentation um congratulations for your uh result it's quite good uh in burn and all i mean um would like to ask on the uh on your fmcg partnership right of course it's a defense mechanism but it will be better if you if you offer your defense right if the defense is a stronger source um [Music] encompass this does the partnership encompass this so that i'm not taking it for you're not taking up inputs from uh from original to the principal because you have them and um [Music] and i would like to know um is that uh is there a plan for any details or the outlay for uh for your uh iphone okay i will try to answer it i think you know adrian um jumps in if i misunderstood but i think the question is how can we improve our standing in fmcg to further strengthen our defense mechanism is that what you got as well i think so yeah because i think his voice was a bit terrible yeah but i think yeah i think that was probably the question yeah yes um and i think the second question was on the ipo proceed if i'm trying to guess uh i think it would cut off halfway right i'll try to answer both um first is the idc method has been uh significantly enhanced in terms of our defense mechanism and standing simply because first is that it does create a very collaborative approach and it allows us to tap into outside tier one city quite uh with scale and and relatively uh low cost it helped us in terms of uh the sku offering because we are offering the the uh the sku of the idc rather than having to connect one by one with the principle which can be very costly and very difficult in terms of scaling and and also i think the approach of uh practically for the popular product we only charge about one to two percent when the idc sell to the mom and pop kiosk that prevent a lot of the other player to come in and try to attack it from pricing perspective right and from the flow of the fmcg principle all the way to the whole seller or idc it's a pass on cost for us even if we don't have the sku we typically offer that to or connect them with the other directly with the fmcg principle or with the other tier one uh distributor or the tier two distributor and that way we created a very collaborative relationship with the whole distribution chain on layers of the fmcg industry and today also of almost 400 idc that connected to us on average we represent about 30-40 of the revenue and as a result while we do not have exclusive contract with the idc and i want to emphasize that the company does not have exclusive contract with any party in adherence to the kppu the anti-trust anti-monopolies in indonesia they are incentivized to use us exclusively from a business commercial perspective because you know the moment they flirt with the other player we will take them off the list and this idc would lose 30-40 percent of their revenue and as a result all of them that are currently connected to us they connect to us exclusively by business commercial not by uh legal agreement i.e they choose to be exclusive with us through their business alone right now in regards in terms of the ipo proceed um you know large uh significant amount of that the way i see it is as a deterrent capital right what i mean by deterrent capital is that um and many of you probably does not realize this but on average when we announce uh a product on public um or or in events like this um they with the exception of some they typically has gone through a pretty long stealth period on average our our products are ranging at about six months to about 18 months in terms of our stealth period um for example our mitra is something that we started in the late 2016.
We only talked about it in mid 2018. the reason why we typically kept such a long style period is because even in the case of mitra we start talking about it in mid 2018 and another competitor come out by september 2018 right i.e um i think you know we think that because of the capital positioning of the back and and owing to the strategy that we implemented namely to focus largely um on being efficient uh rather than on a significant cash burn and and raise a lot of capital and keep repeating the cycle um that has post put us in a position where a lot of the players typically are a lot more freely when it comes to copying our initiative right knowing well that we would not set aside significant amount of capital um to to anyone who copy us to kind of battle them out now we believe that and hopefully we're right that having this capital positioning that we have today it allows us to reduce the incentive from the others uh to copy us and we're hopeful to reduce our staff period which currently ranging at about six months to 18 months to hopefully no more than two months we will still have to have a start period right now reducing that stealth period uh is actually very valuable because whilst that stealth period it has always been very effective in preventing people to copy us simply because they can't copy you when they don't know what you're doing but stealth period is style period you know it's it's that period of six months 18 months where you are not optimal on your growth because you're trying to increase all this adoption but you kind of do it on under the radar right so you know you're not optimal there so hopefully by implementing the strategy uh hopefully it means that we are able to improve in terms of our gross profile ahead without having to subject ourselves into significantly higher burn ready the next question is from jun young hello yeah uh high park daddy thanks for for taking my question um can i just ask about the the blended take rates especially on the the metra business so i mean you've talked about the product mix and uh i i guess that's what drive what is driving down the uh the take rate quarter on quarter um but i i guess my question is it's more like uh one the the change in just one quarter is quite big so it's more than 50 bibs if we look at the the meteoritic rate and then second you talk about longer term you might hit 1.5 depending on the product mix etc um so can you just kind of walk us through the the trend over the next few quarters or maybe two or three years so should we expect it to uh kind of dip as you launch more products or your digital or your product mix kind of changes and then slowly creep up to 1.5 uh yeah and roughly how that will look yeah so sorry i think i just spilled a whole bunch of water on myself we do the the dip that you see has been largely product mix and because of the higher engagement type of product that we have rolled out in recent quarter we do however expect them starting from the next quarter latest by quarter four uh you will you know we expect things to be relatively stable until then and you will starting to see uh uptrend up until the uh at around 1.5 by 2025 so we are you know generally it does can get from time to time slightly um uh more uh i guess slightly more volatile depending on the product category of stuff uh but when you i think when you were uh talking about in terms of the take rate of the metra when you say a dip is that compared to the first quarter or you compare that on the um first quarter 21 ah so yeah yes that that is largely because of product mix but we do expect that uh that trend to continue on the uptrend i think if you look that on the longer kind of like trend uh it does con it does still um uh showing the uptrend uh with the with the some changes on the last quarter only okay is that um sorry is there any seasonality in this number so i like second quarter third quarter fourth quarter so i'm just trying to understand the numbers because the change it's quite big in one quarter i'm trying to understand if it's a seasonality issue or just purely because you're adding more of your product mix um it should stabilize second half this year and then creep up over the next few years yeah so seasonality actually took place on the tpv uh not so much on the take rate um because you know typically you don't find seasonality to be that significant in terms of the product mix we do typically uh maintain in terms of each of the products uh type of take rate it's not like we started at one level and it's starting to creep up the others um but in terms of the tpv uh typically you do find some seasonality where depending on when ramadan is ramadan are typically higher in terms of the volume but post labaran are obviously significantly lower and also if you look that on the year-end be given uh festive season during that period you also see a positive seasonality effect towards the year end so those are typically the two seasonality but they affect largely on the tpv not so much in terms of the uh the tech rate itself okay okay that is very helpful um and can i just squeeze in maybe one more question of course um so you mentioned book a lot does some uh bnpl right um can i just check like who who are the bnpl providers and maybe if you could just talk about the market share split on on your platform so i i guess if you can break it down into b2c and metra business uh okay i don't actually remember who and not that i i don't disclose i just don't uh honestly don't remember but we do partners with vast amount of them from credible and a whole bunch of other players also right um so uh it will be probably one of those usual suspect uh in terms of the market share of bukalapak within the lender or how do you how do you look at it sorry oh i meant the lenders uh within bukalapa oh yeah is it yeah split or no i mean we do have a lot of the lender um it would not be a roughly equal split i think the top uh two top three player is 80 20 rule still right obviously the top two top three players they'll govern significant amount of pi of the market share and then you have a longer tail but we do partners with vast amount of the player because our structure our structure is more collaborative when it comes to financing okay are you able to share who the top top one or two people are um i don't think we share that but i would uh i think you know if you look that in terms of a partnership um it will be very similar if you look at logistics if you look at financing they are typically the usual suspects so whoever you probably have in mind um there are would be uh within the top three players okay great um and then last one on your annual transacting meter number um i noticed the growth quarto on quarter it did grow but the growth is on the slower side so maybe if you could just talk a bit about that i think you added maybe uh yeah 100 000 metres yes um so in terms of what happened in the last uh quarter actually it's starting from quarter one uh the strategy has been to first honing in on having higher tpv per uh users not just meter alright this is an overall basis um the tpv per permetra actually in terms of year on your second quarter improve about 150 year on year right and the reason being is you know in at least this is and hopefully we implement this in the right strategy we typically roll out in terms of a vast increase of the activation and then once they activate it we spend a period of time where we kind of cross out and focus more on enhancing uh getting this metro to actually uh increase them our market share on them if i put it that way i get them to use multiple business cross salad um and then once that penetration is starting to move up then we kind of roll out more on the acquisition activation and acquisition again so it's not like we go hand-in-hand in all fronts we typically take some priority in each of the period we do tilt it between activation priority to improvement in terms of the tpv and premetra and typically that also comes on the atv and typically what happens is you will see later when we're starting to move into more activation you will see slower growth in terms of our adv or in terms of our dpv parameter because that could be from in the form of slightly lower growth in terms of atv or the transaction per metre growth will be lower compared to when we focus on on boosting those uh those matrix okay i'm sorry so second quarter first quarter this year what you're saying is that was not activation uh that was more trying to increase the throughput per metre correct yes okay okay okay honestly thank you very much park daddy thank you yeah thanks um uh teddy we still have a couple more questions um but in fact i've actually summarized some of the key questions from the chat box um maybe i'll open up for one more um you know um from one more you know a caller from the line uh henry vivo then i'll summarize with you know three remaining questions that okay of course yeah thank you um henry i'm gonna unmute you yeah uh hi thanks adrian for the opportunity uh thanks teddy for the presentation uh congratulations to teddy rahmat williams and the whole book team for the successful ipo and the strong results i have a two question study first regarding the um ipo proceed i think you've mentioned some but i wanted to uh get you some sense regarding the priority for um the new vertical such as uh gaming i think you guys have launched the new advertisement with item cool and also on the b money on the wealth management side um how much resources or priority um will be put to grow these new verticals and is there any estimate like how many percent of revenue will come from these new verticals in the next two to three years that's question number one uh question number two is regarding the uh potential revenue stream from advertising on the uh mitra bukolapak business like for example if you partners with the fmcg companies to launch new product get some advertising money what's the thoughts on that to potentially boost revenue uh in the future thank you so much sure um so uh in regards to the additional uh platforms that we have that is part of our biggest strategy where we kind of borrow this from the development of the offline retail where we have obviously we all know there has been uh progression in many the last many years from the department store type of store into a specialty store right and what we have done here is very similar we kind of built into a multiple marketplace that address into i guess they act more as a specialty marketplace if you wish right now when i said that that is one of our key initiative it by means not limiting ourselves into b money and um and and item coup right so if things goes well in the future hopefully you will see bukolapak to own as a group of marketplace rather than just this tree right well technically four if you include dimitra uh bukalapakra right so that has been part of our bigger strategy going ahead so obviously that that becomes one of our top three focus um yes sir adriana i forgot that the second question what was that recent questions advertising that advertising yes um uh so the advertising uh i mean obviously the number you've seen has been the aspect of advertising uh i wouldn't need to go through in a deeper manner there uh the one key strategy or initiative that we are doing is more towards with the amtak group where we are pulling uh all the information from uh all the the portfolio companies of mtac group on encrypted basis so you can't see the personal information going into the database the logic there is very very simple is that uh once this whole initiative are completed then we are able not be by means as a group able to offer a very targeted marketing to advertiser because then we'll know what they buy what they read what they watch you know from video.com and all this right of course that is a great strategy which i do personally believe it is going to be a groundbreaking and game changer when it got completed the caveat there is that we have spent over the last year um synchronizing the database and so far we are about 40 synchronized while we starting to use the database but in terms of the effectiveness of it is nowhere near if we can get closer to 100 right now borrowing from the fact that we are spending like over a year trying to synchronize this data and we are about 40 there i think we'll reach the optimal level probably easily still about 12 18 months away hopefully fingers crossed but we do believe that if we can pull this off it is likely to be a very game-changing strategy because we are able to offer advertiser a very very targeted type of advertising campaign thank you so much teddy best of luck thank you thanks um yeah so teddy i think last few questions i've actually some sum it up so i think first is in terms of the captive tv trend for the marketplace this question is coming from kong chen so he's asking about the trend in the captive as in enabled by mitra tpv mix for the marketplace and how is the growth compared to the overall marketplace tdv i mean the meet the the captive and the non-captive for the marketplace um okay so per 2021 um the what you call captive uh now the entry coming from the mitra it i don't have the exact split to be honest at the moment but i would suspect looking at the massive growth of the meter of over 200 it is likely to be significantly higher in terms of growth compared to our marketplace simply because coming from such a large number of the growth that i've uh under consolidated on the mitral space okay thank you and second question to it that has not been answered on the floor is on the shopify uh recently had a tie up with tick tock on so you know in the us so what was what is what are your thoughts um in terms of uh the impact of bukalapak as an sme enabler as in you know the shop e5 indonesia in regards to me i think i think her question is probably about potential partnership maybe um yeah so i guess my answer will be we continue to explore all potential partnership without making any any commitment yeah that will be where my standard answer will be on any upcoming and not yet materialized type of future matters okay sure yeah and i think um yeah i think uh uh the other question is actually in terms of uh more of on a housekeeping question in terms of um on note 26 of your financial statement um so i think basically this is um the question is about what is included in mitra and feature in terms of the future subsidy expense oh uh in feature subsidy uh sorry i need to see what's notes 26 can you say um yeah i think the question is about what is included in the metra and feature subsidy expense i think the metro can feature something expensive uh metro uh vitra expands are practically i think this is going to the south side marketing item that goes into the mitra um every cost associated with the mitra um uh all from uh the if we if there's any cost incredible logistic warehouse or anything including the sales and marketing they're all lumped into the sales and marketing so majority of that is not just uh uh voucher promo discount and all that right uh feature subsidy is the sales and marketing like professor and all that associated with the introducing or growing of the future itself so those are the more conventional uh uh type of sales and marketing item okay thank you um yeah i think um with that we still have actually one uh you know a person asking a question um so um would you like to conclude this caller um let me just you know mute this person sure we can unread this person and then we can continue okay okay this is going to be the last question to bernard i'm gonna unmute you hello hi hello teddy hi yep congratulations for your great result which is above the consensus there and i want to know about the uses of it of the ipo fund is there any possibility that you will use the ipo fund to acquire an offline client offline store like maybe the major store which is have contribute to your sales like that and the second is as i see the major shareholder of yours has a collaboration and strategic partnership with one of the biggest fmcg players will this alliance affect to castratically ahead sure um you and you means that by uh selling grip yes yes yes um yeah so so um it regards of acquisition let me address that first right so by indonesian regulations um all the ipo proceeds are earmarked um and in in our case we earmark that as a working capital so any changes to use of proceed of the ipo with done by ojk approval and also in my understanding as mylegal told me that also has to be through the agm right having said that we do have um close to 200 million dollars about 100 700 670 million as per the end of um june 2020 which is our cash that is not part of the ipo proceed those are not earmarked and therefore those are freely usable for us should we choose to make any acquisition uh but i think that that to answer your question if you're thinking about very major player um you know that goes beyond that amount and and we have to start digging into our ipo proceed then that would we would require a change of proceed uh approval uh from the ojk um in regards of the um uh salim group uh as you know selling group has been a very friendly party to the mtech group overall and also one of the one of the shoulder there we do have a very close relationship with the uh with the saline group we are currently in discussion of a number of potential partnership not just us alone but obviously as the whole mpac as well and us included we do foresee a number of potential synergy there that we may do however you know upon materialization of that synergy we will make that announcement accordingly at the moment there's nothing set on stone yet we're still on a brainstorming and discussion stage in terms of a number of potential that we may synergize with them with okay so as i see that saline group has a big conglomeration including the last mile that maybe you can use for the logistic yeah so it's kind of interesting if you can do some collaboration with salim groupian collaboration they are very interesting um business group obviously i mean right now even their partnership with the with the convenience store um where you can you can pay their stuff but also obviously we engage with them because our mitra sells a lot of their product right but we do hope that uh upon discussion this may be fruitful upon um other additional partnership and collaboration ahead okay so uh if you don't mind may i add one more questions just small question how you see bukka in a part of like buka have a some similar company who do these retail things like retail community or kutankaram retail community which is they also have a secret product which is as i know in the retail product this is the major product that creates a low margin but peak volume uh how you see this uh in your business compared to 10 src so obviously they're very strong in the cigarette product us by design has been reducing our cigarette contribution within within our metro business and that's simply because more towards the economics angle given given where we are today we do believe that we are able to kind of reduce the contribution from the cigarette and giving rise to a better economic type of product uh yes in the earlier on uh in terms of the percentage we were significantly higher in terms of cigarette um having said all that when i say decline is more decline is in terms of contribution i eat not the absolute volume by means that uh the the contribution declines simply because the other product has been increasing and growing significantly stronger compared to that category and therefore taking away the percentage contribution thank you teddy um i think with that we have come to an end of the q a sessions um i'm gonna hand it over to you for any final remarks before we close this session yeah so i think in terms of the final remarks from our site from from from the company uh we will continue to adhere to our uh to deliver our strategy um we do understand that indonesia this in this type of industry indonesia offer a strong growth momentum but we would we do also believe that that growth should be achieved through maintenance in terms of the quality of the growth and management of efficiency and managing uh the improving economics and and enhance the efficiency of the cost of the growth right um and if you looked at in terms of where our run rate today um in terms of our dpv at about uh roughly at about nine billion dollars uh it also means that hopefully uh the prevailing valuation is in terms of where we are today is at a relatively attractive level um compared to where you see uh relative to the other uh valuation matrix of the other players so hopefully this continues to be attractive to shareholder and our investors thank you daddy so i think um we also from underscored us we agree you know we would like to thank you for your participation in this call and to you know allowing us to host this earnings call of kalapaka in the second quarter of 2021 and thank you to all of the audience who have actually joined and participated in this q a call thank you everyone thank you everyone for participating and thank you manduri thank you adrian for hosting this call thank you very much thank you you