Inventions which will change the way you live |inspired by @Mrwhosetheboss |Osama Kalar
Assalam o Alaikum! I hope you are fine. I'll start off this video with Allama Iqbal's poetry… "Ankh Jo Kuch Dekhti Hai, Lab Pe Aa Sakta Nahin Mehw-e-Hairat Hun Ke Dunya Kya Se Kya Ho Jaye Gi" (Whatever the eye is seeing cannot be described by the lips I am lost in amazement as to what the world will become!) So let's talk about technological revolution… As I always talk about technological revolution in almost every video… After industrial revolution, we are going through technological revolution…
Before you know it, as a surprise, this technological revolution is going to surround us very soon. The way type-writers lost their job after the Advent of computer (they were rendered obsolete by the Advent of computer)… Just like that, so many other things will become obsolete. In today's video, I'll talk about the newest technological invention in 2021__ my absolute favourites __ (top 5). Because in order to be instilled into our mind, we'll have to speak about it now… Because when it does strike in mind, we may have a silver lining in this technological revolution in future. That's the purpose of it… Anyway, let's start the video… The first invention __ which I personally like a lot __ is "Lift Aircraft"…. Right now, we're flying personal drones __ quadcopter… It was a sheer fantasy to fly a drone sitting inside it… it was like a science-fiction movies… Its prototype has been developed… Without requiring any supervision, you'll be able to fly it easily…
It's even easier than flying a quadcopter helicopter… It's a project of "Lift Aircraft" company. It has got 18 propeller fans installed… you must have seen propeller fans rotating… 18 propeller fans along with 18 batteries are enough to lift one person in the air… What is so special about it is that for some reasons, if some of its (6)fans stop working, even then it will be capable of landing… It has resistance to birds – you do face this issue – so birds won't collide with it. The company is aiming at getting around 100 such taxis… But right now they are facing issues with respect to regulations as it's a latest invention. They're facing a challenge how they'll comply with laws and regulations… But I think very soon __ not in the third-world countries __ but in the first-world countries… it will be a norm… In order to beat the traffic, they'll go for a little expensive option – taking a drone taxi and going from one place to another in the blink of an eye.
Everyone will have its own mini helicopter on their roof… It will reach in Pakistan in 10-15 years… or it can take 20-25 years… But our generation will witness it. There's another invention __which I really like __ because I too have a marketing background… You may have seen a viral video on Facebook… #2: 3d Billboard It's a company which is running 3d ads in high resolution and pixel quality… and you'll see them along the streets… and it will cast a doubt as if a dinosaur is about to eat you. You must have seen such viral videos… Now 3d artists have the opportunity to express their great creativity. So… immensely interesting ads… right now, we have "SMD" ads in Pakistan. There are advertisements being displayed on "SMD"… But very soon __ in 10 – 15 years __ we'll be watching 3d ads, and getting stunned on the streets. So that was another invention… Let's talk about third invention __ my personal favourite ___ which is : AR (augmented reality) ads. If you watched euro cup 2020, people who watched euro Cup 2020…
Ads of different companies that are put/advertised on the side of the playground (virtual advertising). It's a AR (augmented reality) company… try to understand what happened… Since the euro cup is watched all over the world, so they displayed geo targeted ads… The ads that were being displayed on the side screen of the playground, people from different countries were being delivered different content /ads based on their geographical location. See how crazy this idea is… When we talk about augmented /virtual reality, during live matches, ads will be displayed to targeted audiences __No matter a person watching the live telecast is from Pakistan, India, Europe or any other country, they will all be watching ads according to their respective countries they would be watching the telecast from… The people from all around the world would be enjoying the match and watching different ads as per the countries they would be in…. Imagine how much money they will generate from it… If those companies install/put augmented reality boards during live matches… If we are watching the match from our country __pakistan __ we would be watching Majoon ads or "مردانہ کمزوری" (erectile dysfunction) ads.
Laughter… This is exactly what is written on most of our causeway… In India, Yogi baba ad will be running… Just imagine this concept… One match… but different people watching different ads simultaneously. Although the event was being broadcasted live, and everyone was watching together but different things (ads). We are heading towards the acme of augmented reality… and through this example /invention, you will be able to comprehend how this augmented reality will work. There's a viral video which will be playing here as well… There are turbines installed at the side of the road… The wind produced by the vehicles , like when you're standing by the road, the cars or busses whizzing by, are actually producing wind… And it's an energy. Although this energy is squandered /wasted… It's a startup by Turkey… And a Pakistani entrepreneur SANWAL MUNEER __ a young Pakistani entrepreneur…
He explored this idea. According to him, " One day, I was standing (by the side of the road)…wind produced by the car, whizzed past me, touching my face"… "and I thought this energy that is being produced by the vehicles… we waste it for nothing". So he came up with an idea… he installed turbine in the middle of the road… Which (the wind) will cause the turbine to rotate and produce energy. (this is the idea he had proposed) His idea…. An award from "UN clean energy 2014" was bestowed on him … and his company name is "capture mobility". And this idea was funded by "Shell company"… In order to work on such inventions, he has moved to Scotland due to the lack of opportunities in Pakistan. So, Pakistani entrepreneur idea /company has shifted to Scotland and the company is getting funded by "Shell" company. So that was really a crazy and innovative idea…
It was a very common thing… Although, millions and billions of people travel around the world daily… But only two people __ because those two people appeared on the scene at the same time __ were quick to seize on this idea /problem/opportunity… they literally seized the moment. and it's my favourite dialogue "seize the moment". So, that was (invention) #2… let's move on to # 5.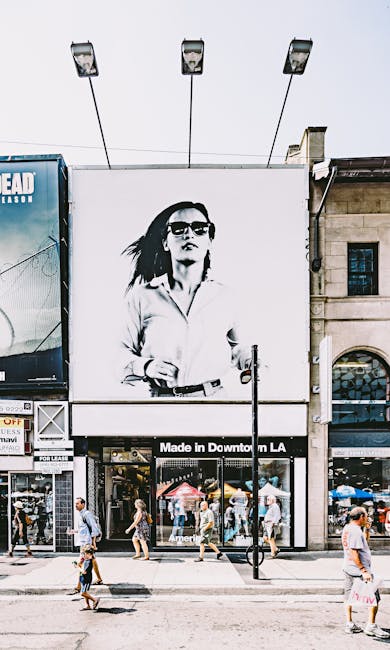 "Quantum Computing" (I have already made a dedicated video on this topic). It's coming out of science fiction and becoming a reality now… In fact, China conducted Quantum computing's supremacy test… Quantum computing is going to significantly change the way we're living our lives… or the way we're doing everyday activities in computing field. To fully understand how quantum computing works, you can check out my video "what is quantum computing"… When we talk about inventions, Quantum computing is on top of the list. let me briefly explain you what the problem was… Our conventional computers __ like laptops, the camera I'm recording through, mobile phones etc __ have transistors…
A transistor is a device that regulates current or voltage flow and acts as a switch or gate for electronic signals. In order to easily understand transistor, think of your electronic board's switch as transistor… When you turn off the switch, it stops electric current (from flowing)… but it allows the current to flow as soon as you turn the switch on. So basically, you can think of transistors as switches. Because we needed to make chips, so we kept on reducing transistors' sizes to the extent that now it is not possible to further reduce its sizes. Because if we attempt to further reduce its size, it will not work the way it is supposed to function (to control the flow of electricity).
So the chip ___ (micro chip) which we implant /install __ is working at full capacity. Now those chips are being manufactured/produced in stacking etc… Now we're picking up more and more speed… Although so many processors have been introduced… phones have been speeded up enormously… but we still feel that it's not enough… we're looking for more speed. The experiments are being carried out on the invention of "Quantum Computing" in order to attain more speed as we cannot further shrink the size of transistors….
An experiment was conducted successfully with respect to quantum computing. Quantum computing is going to change the way you're living your lives altogether…. I have already made a detailed video on this. In 2021 or 2022, this invention is going to accelerate your working speed. For example, if you give a problem to a conventional computer to work out, they'll take forever – till eternity… But Quantum Computers can solve the very same problem within seconds. To better understand this, in block-chain, the rewards we get… the mining process…. I have made a video on that as well… you can check it out… it will be showing on the screen… They do pure guesswork… let's simplify it further… There is a four-letter code… and we are required to guess the four-letter code… we would be speculating wildly…
We use brute-force method… it applies different combination of passwords and does it extensively… and eventually succeeding in unlocking. In order to guess just a 4-digit code, if we make a combination from 0-10…. they make up 10,000 possible combinations… Conventional computing use binary codes i.e. bits 0 or 1…. so its transistors will be requiring to do positioning again and again… So it will guess 10,000 times… Let's say you give one guess just a second __although it takes lesser than that __ that guesswork will be completed in 10,000 seconds.
But the very same task can be accomplished by the quantum computer within seconds… or perhaps even quicker than that… I gave you an example of 4-digit code… if you continue to add more digits to it, or if you replace numbers with alphabets, making it a hashed password… It will become such a power combination, that in order to break it, Mining machines __ mining on block-chain and doing just guesswork __ require great power. So if you come across a high-level /complicated hash, then conventional computers __even conventional super computers __ will take a very long time __ perhaps till eternity/end of the world. Since Conventional computing use binary codes i.e. bits 0 or 1… to grasp this concept, you can watch my video… Quantum computing will perform the very same task using "Qubits". Conventional computing use binary codes i.e. bits 0 or 1… whereas Quantum computing use Qubits i.e. 0, 1 and superposition state of both 0 and 1. So it can make excessive guesses at the same time and it'll be happening within minutes… If you think of only this example, whatever going on in your life, will speed up to such an extent that you won't be able to cope with it.
You won't be able to imagine… That was number-one invention. I hope you liked this video… if you did you can do whatever you want (Laughter)…Allah Hafiz.